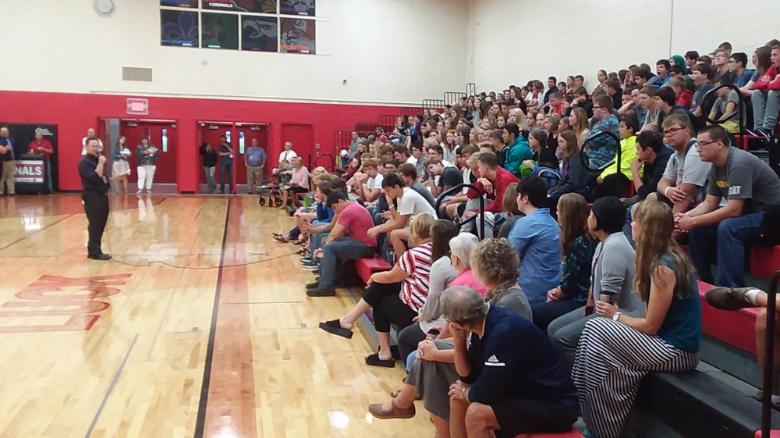 Students at a Wisconsin high school got a huge surprise on their first day of school: An area businessman offered to pay for every graduating senior to attend a two-year technical college.
Luck High School principal Brad Werner announced the offer on Tuesday at the school's welcome back assembly in the school gym. The school's 34 seniors were sitting in the front.
"It was a fun experience for me to share this experience with the seniors and watch their faces and their eyeballs get big," he said. It was almost as big a shock for Werner.
He said Dennis Frandsen, who owns companies around the region and one of Luck's two banks, called last month and asked to meet with Werner and the school superintendent.
Werner said Frandsen's bank has been very supportive of the school in the six years he has been the principal, but they'd never met. "He just showed up and set the offer on the table for us. It's almost mind boggling to think that that's just come through, out of the blue, and is an opportunity for our kids," Werner said. "It's a little bit hard to wrap your mind around."